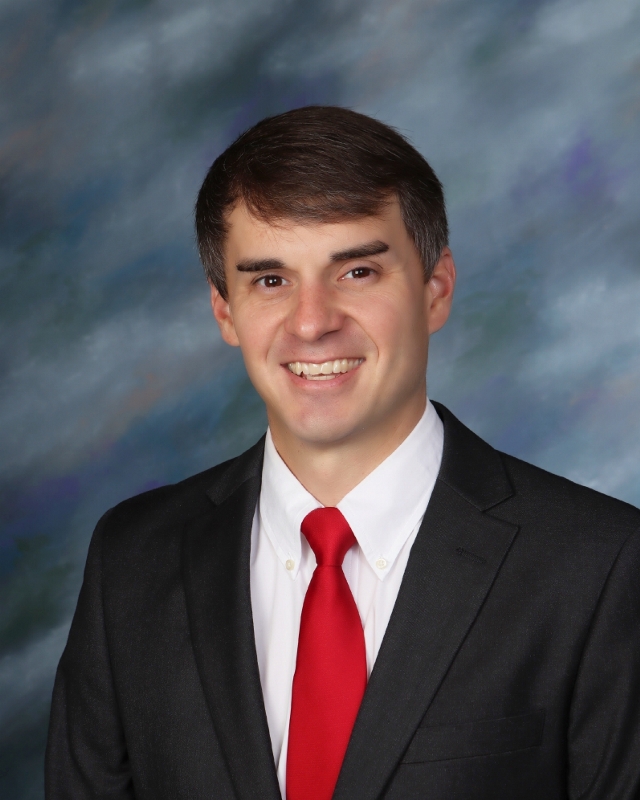 Hickory Flat Students and Parents,
Welcome back to another exciting year at Hickory Flat! I am honored to serve as your principal and eagerly anticipate an excellent school year ahead.. As proud Rebels, we're thrilled to have our vibrant community back together at "The Flat."
This year promises new opportunities, friendships, and achievements waiting to be made. Our dedicated staff is committed to providing a nurturing and engaging learning environment where each student can thrive academically, socially, and emotionally.
Let's embrace the spirit of unity, curiosity, and determination that defines us as Rebels. Together, we'll continue to rise to excellence in order to reach new heights and make Hickory Flat a place of inspiration and growth.
Here's to an exceptional school year on the campus of Ole Hickory!
Warmly,
Corey Burt
Principal, Hickory Flat Attendance Center
Notice of Non-Discrimination
Assurance of Equal Access: The Hickory Flat Attendance Center does not discriminate in providing career programs and services on the basis of race, color, religion, national origin, sex, age, or disability. (Reference: MS State Board of Education Policies, Rule 84.3) Our programs are open to all district students in grades 9-12.
Section 504 - Americans with Disabilities Act - Non-discrimination - The Benton County School District will not discriminate on the basis of disability in admission or access to, or treatment or employment in, its programs and activities to the extent provided by law.
The following person has been designated as Section 504/Americans with Disabilities Act Coordinator and will handle inquiries regarding the Benton County School District's non-discrimination policies, the filing of grievances, and requests for copies of grievance procedures covering discrimination on the basis of disability. Benton County School District Policy IDDH

Mrs. Pamela Gray, M. Ed
231 Court Street Ashland, MS 38603
Telephone: 662-224-6252 Fax: 662-224-3607
pgray@benton.k12.ms.us
As provided under Title IX of the Education Amendments of 1972, no person in the U.S. shall, on the basis of sex, be excluded from participation in, be denied the benefits of or be subjected to discrimination under any education program or activity receiving federal financial assistance. Students in the Benton County School District are protected from sexual discrimination, including sexual harassment, by Title IX. The following person has been designated as the Title IX Coordinator and will handle any complaints regarding Title IX issues. Benton County School District Policy JB.


Elynda Finley
Federal Programs Director
231 Court Street Ashland, MS 38603
Telephone: 662-224-6252 Fax: 662-224-3607
efinley@benton.k12.ms.us